Close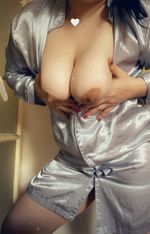 Hi! I'm Cinti, 36 years old!
Nyíregyháza
Biography
Age
36 years old
Category
I'm female & seek sex partner
Physique
Average
Hair type
Medium long
Hair color
Red
Eyes color
Brown
Languages
Location
Nyíregyháza

Szabolcs-Szatmár-Bereg County
About Me
Kedves rosszlány vár! :) Szia cinti vagyok Drága Vendégeim!
Kedves, magára igényes nő vagyok, aki tisztában van az élet dolgaival. Számomra fontos, hogy a vendégeim nyugodt körülmények között, maximálisan jól érezzék magukat és megfelelően kitudják használni a nálam töltött idejüket. Elképzelésük szerint akár egy szerelmes vagy vad együttléttel pici frissítő masszázzsal egybekötve, vagy akár a fennmaradott időt az ágyon feküdve egymás mellet egy jó beszélgetéssel kiegészítve.
Bár tudom nem mindenkinek felelhetek meg de ennek ellenére minden tőlem telhetőt megteszek, hogy a vendég távozásakor elégedetten lépjen ki az ajtómon
. csak számkijelzés hívást fogadok!
És megkérem mindenkit aki vacapon vagy víberen ír csak az irjon aki el is akar jönni köszönöm puszy cinti
Services
69
Bare back Blow job
Bathing together
Blow job SOS
Blow job SOS with condom
Blow job with condom
COF (cum on face)
Cosplay
Cum in mouth with condom
Cum on body
Deep throat
Erotic massage
Face sitting
FIV (finger in vagina)
Handjob
Losing virginity
Massage
Masturbation together
Pussy licking
Tittyfuck
Vibrator play
Watching porn together
Welcoming in stockings (if you ask)
Feet erotics
Photo shooting
Prostate massage
Stimulate anus with hand or toy
Bizarre
Cum in mouth
Escort
Fetish
Forced blowjob
Kissing (depends on attraction)
Sex in car
*A -al jelöltek
extrának
számítanak!